Neeti Marg Online
Mother Nature's Fury, That Was Called Tsunami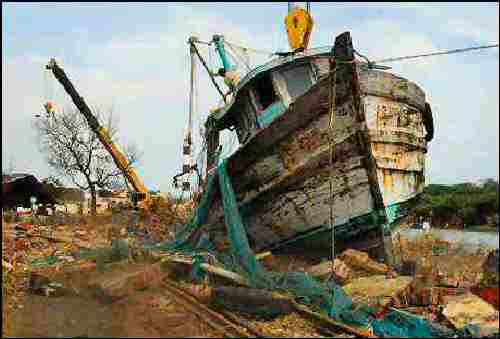 Everything was topsy-turvy. A boat went on the railway track. And, somewhere else, train went into the sea. It was tsunami.

---
A boat washed away on the road. And a bus came under the boat.
---


Houses turned into rubble. The devastation was unimaginable.
---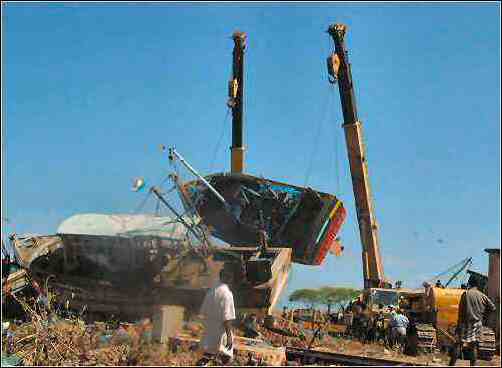 Cranes were brought to lift boats and heavy machinery cleared the debris. Fishermen were hard hit by the tidal waves caused by an earthquake under the sea.
---
All Photos: courtesy PIB